Tinsmiths Alley, 8A High Street, Ledbury, Herefordshire, HR8 1DS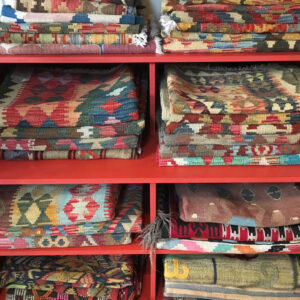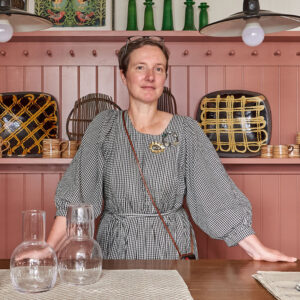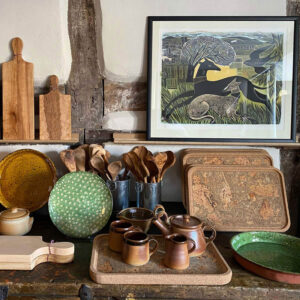 To fill Tinsmiths with quality, with the beautiful, useful and seldom found is our daily pursuit
Phoebe Clive opened Tinsmiths in 2004 with the aim of presenting a carefully curated range of timeless fabrics, lighting and homeware.
Set in the heart of the Herefordshire market town of Ledbury, Tinsmiths idiosyncratic shop buildings always have much to tempt and interest. Our own passion for hand woven and printed textiles, artisan ceramics, the well designed and handmade is always evident in displays of wares in the two shop buildings.
We have been told by our customers that a visit to our shop provides 'a tonic for the senses'. We hope an online visit will prove equally inspiring.
Tinsmiths Homeware Shop
Tinsmiths Homeware shop can be found at 8 High Street, Ledbury. With strong relationship with artists, designers and artisans from across the UK, Tinsmiths shows a unique range of homewares, stationery and ceramics many designed and made exclusively for Tinsmiths.
Tinsmiths is well known for the excellent range of ceramics sourced from some of the UK and Europe's best potters. Alongside these choice pieces can be found antique and folk textiles, wool blankets from heritage mills, artisan made baskets and woodware. In the recently renovated 'scullery' at the rear of the shop you can find our range attractive and beautifully made utility and kitchenware.
The Tinsmiths Homeware shop on High Street occupies a largely 17th-century building with a traditional Victorian shop front. The shop had been a hardware shop for approximately 200 years from 1800-2000.
Tinsmiths Homeware Shop Opening Hours: Tuesday – Saturday 9.30am -5pm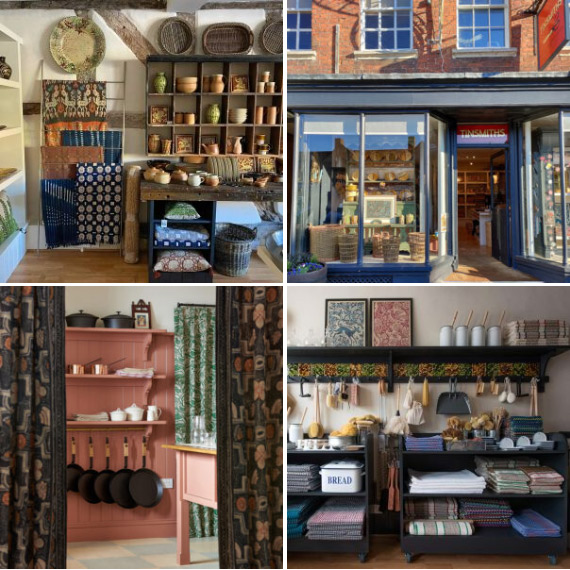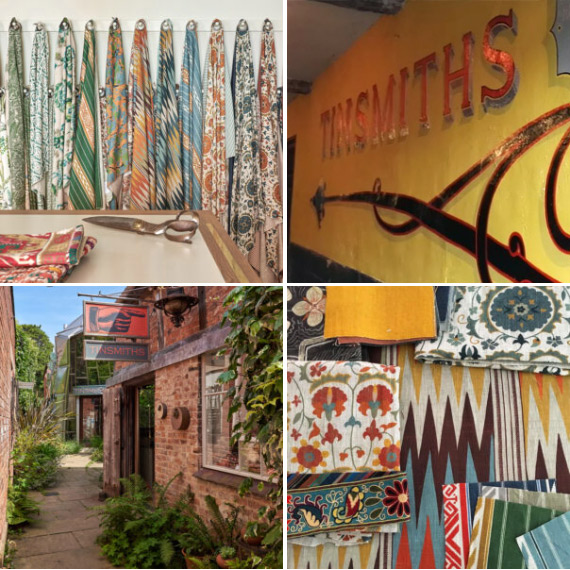 Tinsmiths Fabric Showroom
Tinsmiths' designated fabric showroom is located a short walk up the Dickensian alleyway adjacent to the homeware shop. The showroom is a portal to our full fabric range and bespoke Made to Measure service.
The Fabric Showroom provides a calm space for you to view our range of furnishing fabrics and discuss your project requirements with a fabric and soft furnishing specialist. We encourage customers to bring details of their project; measurements, paint and carpet samples and pictures so that we can offer the highest quality assistance.
You will be able to take samples as well as perusing our range of curtain poles and tracks, all with the aim of helping find the right fabric and window treatment for your project.
The Fabric Showroom is housed in a 17th century timber framed building once used as a Tinsmiths workshop. It is a very special building for us as it gave us the Tinsmiths name.
Tinsmiths Fabric Showroom Opening Hours: Wednesday – Saturday 9.30am-5pm